15 Best Malayalam Rain Songs to Listen in This Monsoon Season | Malayalam Rain Song Playlist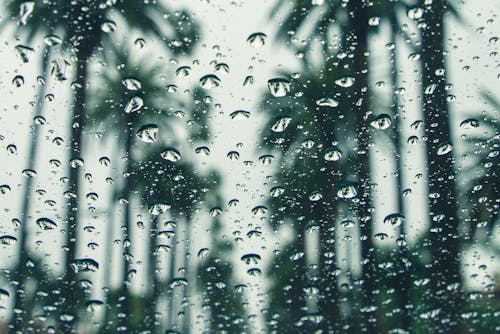 Monsoon Rains
Monsoon hits in Kerala around June every year. There is nothing more enjoyable in rain than with Malayalam melodies. It touches our heart and soul in a whole different way. It takes us on a journey and creates a different magic. BookMark Me brings you some of the best Malayalam rain songs to listen during the monsoon season with direct YouTube links.
1. Mazha from the movie Shikkari Shambu. This song is sung by Haricharan, Roshni Suresh, Santhosh Verma and Sreejith Edavana.
2. Etho Mazhayil
This song is from movie Vijay Superum Pournamiyum. This song is sung by Vijay Yeshudas and Shwetha Menon.
3. Pavizha Mazhail
This song is from Movie Athiran starring Fahaadh Faasil and Sai Pallavi. This song is sung by K S Harishankar.
4. Nee Hima Mazahayai from movie Ninnakai Njan. This song is sung by K S Harishankar and Nithya Mammen.
5. Mazhamegham from Dear Comrade starring Vijay Devarakonda and Rashmika Mandana. This song is sung by Sooraj Santhosh.
6. Ee Mazha Megham from the movie Ohm Shanti Oshana starring Nazriya Nazim and Nivin Pauly. This song is sung by Remya Nambeeshan.
7. Madhu Pope from Dear Comrade. This song is written by Justin Prabhakarna and Joe Pual and sung by Aishwarya Ravichandran and Sid Sriram.
8. Mazhamegha from Kadha Thudarunu. This osng is sung by Shwetha Menon and Vijay Yeshudas.
9. Mazhayil from Karuthapakshikal. This song is sung by Manjari.
10. Mazhayil Nirayum from Parankimala. Thismelody is sung by artists Mrindula Warior and Najim Arshad.
11. Mazhaye Thoomazhaye
from Movie Pattam Pole and sung by Mridula Warior and Haricharan.
12. Mazhanila
from Vikramadithyan and this song is sung by Najeem Arshad, Sowmya TR, Santhosh.
13. Mazha from Movie Dr. Patient. This sing is sung by Hariharan.
14. Kannonudu Chollanu from Entu Ninde Moideen. This song is sung by Shreya Ghoshal and Vijay Yeshudas.
15. Muthu Mazha from Movie Big B. This song is sung by Vineeth Srinivasana and Jyotsana.